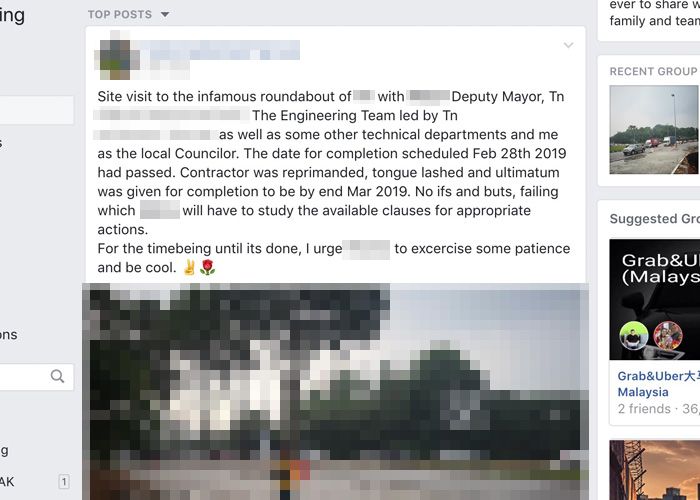 Yup, that's what I'm facing every day for months. Now, this guy came out telling me to be more patient and cool.
It's not exactly a good job from what I see here. Let me see if I can let you smell the bullsh*t.
First of all, you are the local Councilor in this community/area. So it is hard for me to think that you don't go through this roundabout as I did. Last week was exactly the same exact situation, and that doesn't ring a bell for you? I don't know how busy a person can be, but going through such road should be easily noticeable.
Secondly, if you are not from around here, what and how did you make it to become the local Councilor in this community/area?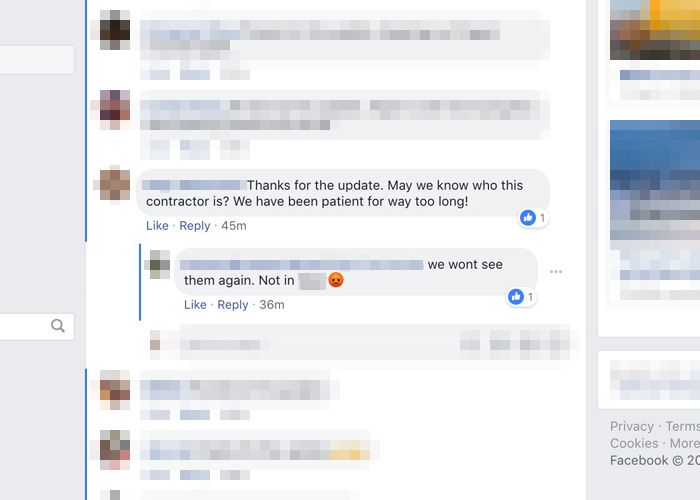 Thirdly, if last 2 weeks you don't see any issue, it can only mean you convinced that it can be done within 2 weeks time. So why extend it for a month? 31 days? Yet, why are you refuse to tell us who the contractor(s) are? I mean this is a public work, the public deserves to know who the hell is the contractor(s) that can manage to get past you for such a long long time. I think I smell more bullsh*t than I need to.
This is the exact problem with authority people. They all think that their wording is such powerful, and a lot of lambs will be following and listen to everything they say and support them, just because they came out from time to time.