That's the reality of being Malaysian. We all ended up paying, fixing more than we should be. The reason the quality of service is so damn lousy is not that the provider having the issue with skills, but the issue with their attitude.
Here is my personal story of this touch-up and ended up spending a fortune. Weeks ago (mind you), I went to a car paint shop to get some paint touch-up on some scratches from highway debris, it took him a week to do the touch-up.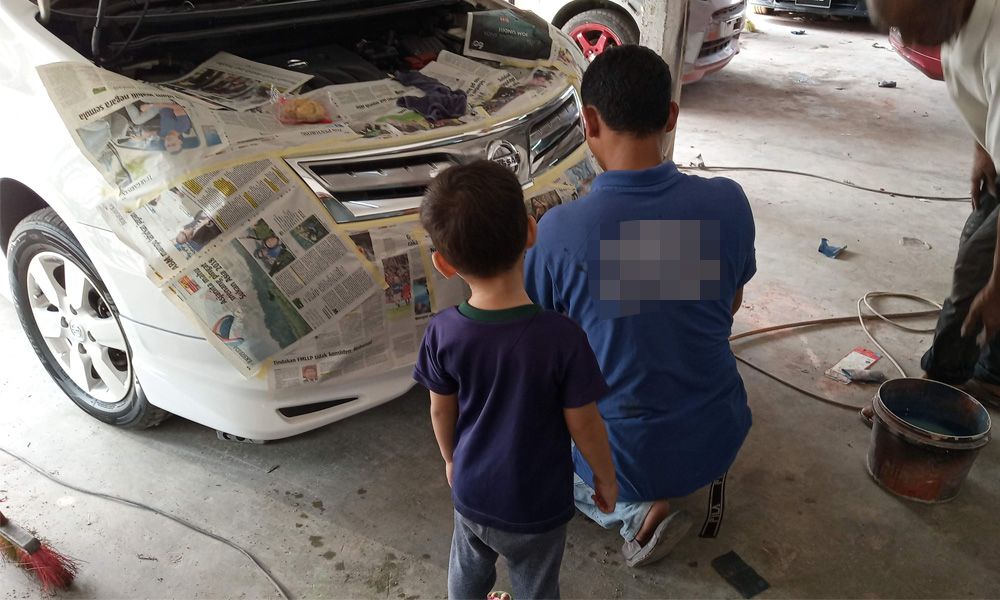 When I get my car, a few issues arose, mainly my windshield scratches, bad! Including driver side window too. Then the touch-up wasn't up to standard and leaving epoxy seen below the clear coat. Also included are the orange peel all over some small spots. Oh, I almost forgot, the front grill of my car was chrome, and still in original shape, they ruined it with paint thinner.
I requested to re-touch-up those spots and have him fix the grill that he causes it and not in the list of the touch-up.
I ended up wasting a day to fix the touch-up and a week for the front grill to fix. Instead of fixing the issue, he dares added more issue for me, the end product is just not up to any standard.
I did think about having him re-do all the shit, but with such attitude, I'm afraid it will not only take a lot of time, but it will also ruin more of my car, which I already changed the windshield, seeing how he keep trying to avoid about windshield and questioning me about my wiper.
Yes, I am very protective of my car. I take care of my car as much as I can. I mean, it's not easy to own a car. When you have it, take care of it as it should. In fact, I take care of every belonging I owned.
I announce I'm losing this shit game because Malaysia doesn't really protect the consumer, consumers are to pay all fee up front and the provider can do whatever they want without promising anything, and they do not dare to promise anything too. This reminded me of the exact story about my flooring remodelling back in the day with my house.
I don't believe he doesn't have the skill, but the attitude of "it's not mine" from providers in Malaysian speak louder than taking care of your item. This is just the reality, consumer organization will take years just to act.
I wonder if this is the exact reason why some international brand loves Malaysia so much. They can get away with practically any issue with consumers.