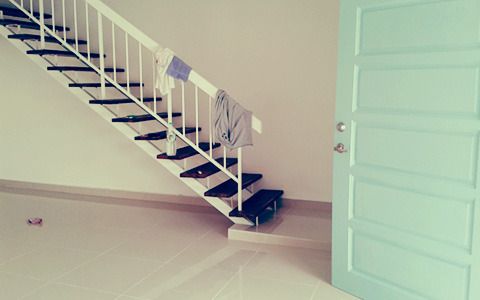 Getting ready to move in
The other day, while I was tinting my car windows at the garage, the boss offer me great deal on some audio system with the whatever graphic equalizer musicians friend stuff and all. I was tempted at first, but on the second thought… Why would I want a great sound system, when I don't really listen much to music (is radio consider music?), and I don't like those "beating" music.
Now, my brother has this problem with noise in the car, but expecting noiseless car engine. I am all for a noiseless car, if I could have some money in my bank, I will go for all those high end car, BMW, Benz etc etc instead. However, if I were to place a whole new sound system and beating all the music, I'll choose the above car – Proton Saga BLM – instead.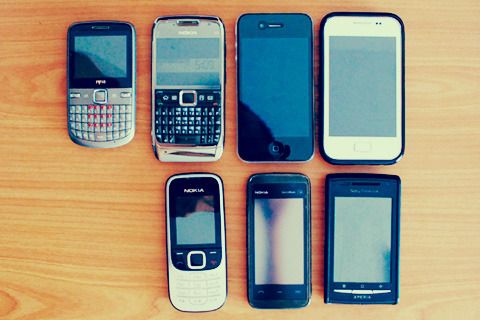 Last week, I went down to a small town called Mantin, to meet an old friend of mine. It has been years we did not come out just 2 of us. So we spend sometimes there together, and my wife as well.
He doesn't really understand what I'm working as. Web designer is not a very prominent title for small town like Sibu, not to mention Mantin. So I told him that I, design website that he click; work on project basis with client around the World. So that is just some small talk together, surely he started to understand, but not fully. Well, not a big deal, because after all, he wanted to know how I earn a living (how I charge). Here comes the interesting part.
So I told him that I work on a project for around 3 months usually (where 6 months is top, some are even longer), for a four-figure price range. He was shocked, not because my charges is high (seriously!), but because the time that I spend on with the project in comparison with the price range. He is somehow a contractor, so he told me that his work is pretty straightforward and less back-and-forth thing; go to the site to check and measure -> work on it -> deliver the work (physical product) – sometimes involves two round of delivery -> get paid, all done within a month or less than that at four-figure price range as well.
Now, it wakes me up. I remember people asking me questions like "Freelance can (survive) a?", or "I know your financial bro" and etc. Hmmm… Guess it's the difference between selling service for physical products and digital goods.
It's more or less like a maintenance job to come here Sibu from time to time. After all, this is still a my hometown, and I still have stuff dealing with it. To be frank, I'm trying hard to give a break up with the town. I can only see worst thing getting up than getting fixed.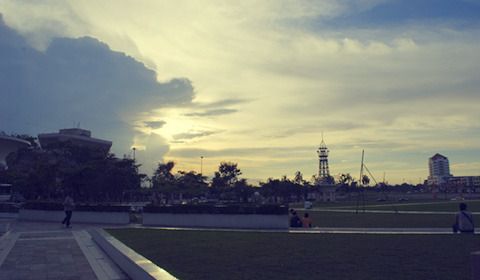 Well, this trip is very very short, so I need to treasure some of the best time I have at home and outside. I think I just found out how I can "use" my brother wisely
Anyway, beside fixing the "maintenance" work, I too find out that I do have Indiana Jones Hats, some very old mobile phone boxes, my PMR result paper are all still here… Oh, and the sagging jeans I used to love
Will be on church to donate those first thing in the morning!