Finally the decision is final now. I have been in the dilemma of getting which one for a project. All I need to do is to make sure the e-commerce plugin works well with the WordPress theme.
Initially I thought to give Jigoshop a chance, so I headed in and work around the clock to make sure everything is right and in place. Majority of my clients seems to work just fine with my WordPress theme and Jigoshop plugin, in fact I even support them how to add variation in Jigoshop and etc. As a person who likes to explore this and that, I didn't really went into Jigoshop forum nor the knowledgebase, as everything was just as any other plugins.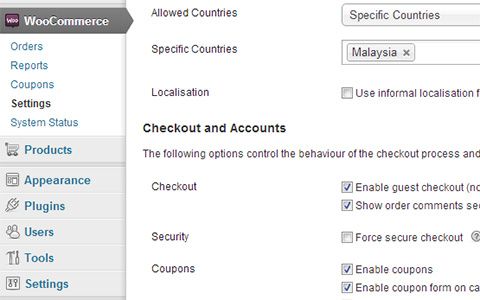 The problems came recently, which after some discussion with my partner about it, we decided to start working with WooCommerce instead. Here are some reasons:
Support
Jigoshop doesn't give a good support. I'm not saying the tip-top hacks or anything, just a support to make sure their plugin works well in WordPress. What I got ended up was a finger pointing at the theme. Not only that, after second questioning, the error become another error. It seems that the support aren't there to check thoroughly what actually happen, but simply shoot an issue. I do believe that support need to be paid, but if you are to giving free with support, then make sure the plugin really works and make sure what plugin may crashes with it.
Updates
Just recently I notice that Jigoshop has been keep updating. I don't condone update though, in fact I like update, it means that the plugin team is working on some issue or just compatibility. However, when the update made by a team, why is so many mistake making along the way?
I am disappointed with Jigoshop, especially with the support team. Nothing has been done to help the users, I was the one sitting here checking through and through to help their users. It is just not fair working this way just so they can sell their premium support.