Here are some point I find facinating about how people view web designer as: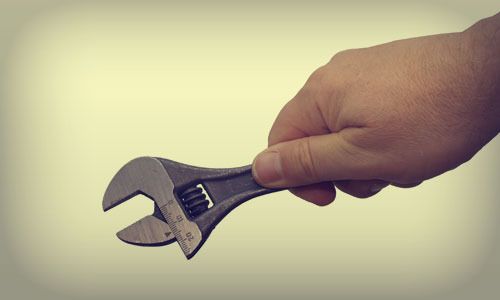 A tool – Yes, just a tool. Many people who building their website, they are actually looking for a tool to help you get a website than finding the "right" web designer to do the job. Web designer normally not just a designer, web designer solve problem, like how print designer solve your branding on the print.
A designer – Not as simple as designer, but a boy/girl that know how to use Photoshop. Well, to be honest, any business and any product can be find easily on the internet and DIY. The problem is, we all don't have the time and energy, that's why we buy. The same thing, you don't know Photoshop service, you buy one. This also lead to another point.
Expensive! – People normally don't like to pay for service. Especially a website, which they cannot touch it, they can only click it with a third party devices. That's why premium theme is working, because they turn a service into a product. But then, it is not exactly everyone's looking for too.
I hate to admit it, but some web designer is looking for the little money. That's why the market isn't that good and shocking quotation always happen. Finding a web designer is like going to hospital, not going to pharmacy. You get your illness solved by a doctor, not by yourself. You can't solve the illness, that's why you look for a doctor. If you can, you wouldn't look for a web designer already.