After marriage, I've always been closely together with my wife. From wake up in the morning, working in our office, and having supper and etc. All my walk of life joined by another person. I know you're thinking of that when you first in love with somebody, and maybe you still do. But a personal time is very… Personal.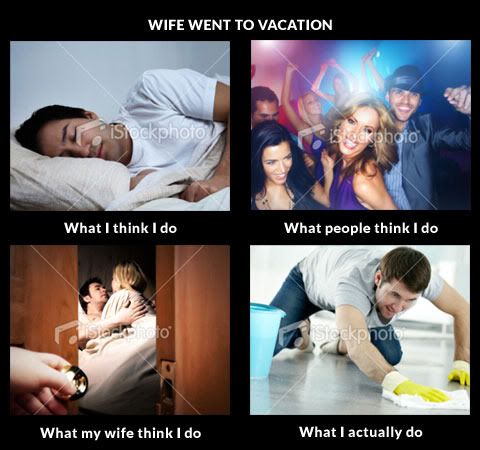 There are lots of stuff I did not do and now I started to do again. Sweeping the floor, ironing the shirt and arrange them back in the closet, boiling water for tomorrow and etc. It is a good thing though, I like how I can control stuff at home, like I used to, just a lot more than previously done.
Well, there will be few more days before she come back home. Good luck with me impressing her that I can still stay on my own. Hah!