I used to have a grade in organ lesson back when I was 6 year old. That was the era where all parent started to want their kid to have some skillset, any skillset will do. So I choose organ back then, because my big sister was with piano, now grade 8 and stopped. So do my brother, he too play organ with a grade
Then in secondary school, there was this chamber where students can skip the que and stays in the chamber to read a set of rosary and go to class straight away. I always went there instead of queing in the hall waiting for morning class to empty the classroom.
I took drum lesson there every Friday. Because I was rebellious, I love loud music (being rebellious is the indirect way of being stupid, just saying). It was a good 1 month training though, I didn't pick up like a rock star but I still manage to hit a beat, but after a month, I got tired and boring with the drum so I leave it.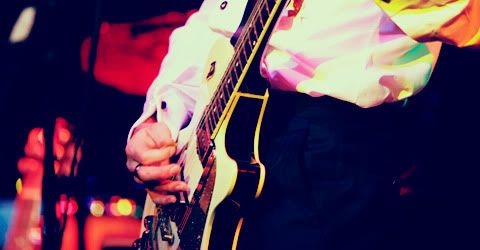 Then recently, I started this again, I want to learn some guitar lesson. Not sure if it is the love of music, or love of my time. I just want to spend sometimes on something that is useful, then browsing or working. I went to a guitar shop at Puchong, enquired some information there. The owner is nice enough to show me everything music related, not only to guitar. Although guitar accessories alone scare the shit out of me, from sound adjustment device, to Morley Wah pedals to the hand-made guitar price.
So… How should I spend my weekend?