Well, new year again. Can't believe I've already spent my another year in Puchong again. Good thing is, I started to really like Puchong than Sibu
Not for the shopping and etc. Just for I can live my own life with only my wife and I.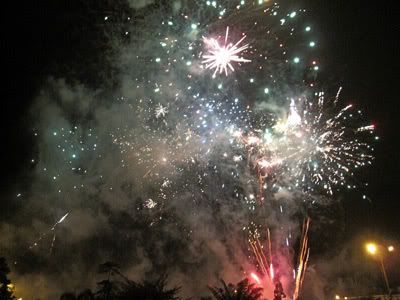 Went back Sibu quite early this time, and shorten the time spending here, so I've been rushing for cleaning home stuff. Changing colours or upholstery fabric, hanging all those red thingy stuff… And whatever it is to show that this house belongs to a Chinese folks. Surprisingly it seems that fireworks was legalized this year.
Will be at Puchong tomorrow evening and then head off to Medan. Tight schedule for a new year trip. But work is along side with me 24/7