Last week, my neighbor house got broke in. It was just evening, the time when people coming home from work, probably around 6.00 – 7.00pm. I was leaving my ouse at 6.00pm sharp as I remember.
By the time I came back home at 10.00pm, all neighbor is around the house kaypohing, not helping, just to learn more abnout the incident. There are 16 units here, so you bet the crowd drew my attention. The bad thing is, the lift was out of service, and we are living at 13th floor. First time walking 13 floor of stair.
Anyway, I tried to help by going down to ask for security to check with the police and etc. The thing is, those securities weren't really care about the incident. Beside trying to cool me down giving me excuses like, the doors are all locked. Basically they are telling me, nothing they can do.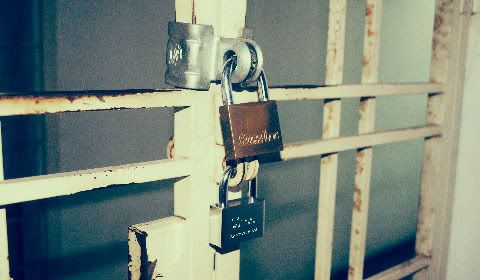 Now I know why some neighbor here has security cameras around their house. I can't understand it when I first moved in, but now I do. Because the incompetent security and there is absolutely no safety living here.