As a newbie to the Javascript World, it is important to get some very very simple jQuery plugins. I pick and find a few that are so simple and yet works well in all browsers.

One of the slider that can do all the other slider can do, combined. While it already started to sell commercial support, but you can pretty much get some support by just Google it. Yes, it works perfectly fine with WordPress, either by the plugin provided or you can get your hand dirty on it too.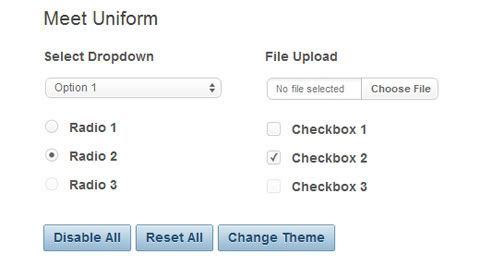 Spice up your form easily with this form beautifying plugin. You can either set to style all the inputs or by adding class to any of them. Best of all, it can easily change theme just by editing some images sprite and/or CSS.

A very simple multi-level menu jQuery plugin. All you need is to style the menu to enable at least 2 level of dropdown and add this little plugin to it. Simple enough? It works well even with 5 level!

We cannot deny the existing of mobile browser. This plugin basically help older browser (Especially IE6) to enable media querie, so you can set different screen resolution to different stylesheet. Best of all, you don't need to do anything beside adding the script line.

Let's face it, we are all living at tomorrow today. Although HTML5 and CSS3 are still on development stage, but it has been widely used. Well, only the few tags. But it is more than enough to make one headache with older browser (IE, duh!). This little plugin helps on enabling the common tagslike header, aside, footer and etc to work well. Some suggest Modernizr, which both works pretty much the same just more support on HTML5 tags.