The other day my friend told me there was this office going to be close down, and all those furniture are going to be throw away. In our case, we like office furniture, so off we go there just to get some useful stuff.
At first I was thinking to collect all those office furniture and sell it to second hand shop or a barter shop to exchange something else. But a small Saga cannot handle that much.
Anyway, while we were there, there are lots of papers, member cards, books even Adapexin pills and so on. We collected…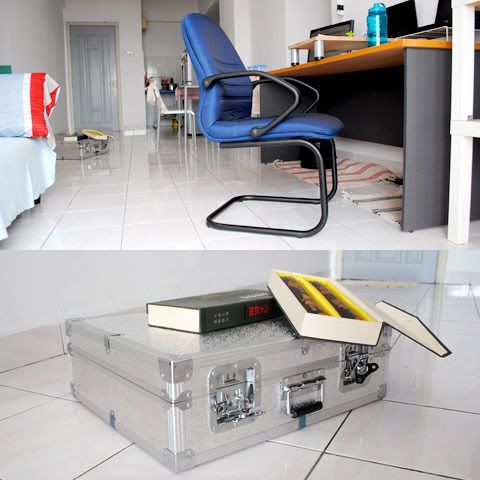 An aluminium suitcase, paper holder and an office chair.
The price to pay that?
Flu…