I find it interesting to see how JQuery can do so much in the recent year. I myself always look for the easier way out by look for the simplest and easiest tutorial online and implement it on my next design.
Here are a few JQuery that I find them easy to learn and can easily implement on your next big project.
Slick page transitions
Onextrapixel has a comprehensive tutorial on how to add some elegant effect on your page transition. The implementation is easy, just add the Javascript into the design.
jQuery popup bubble
Digital Vision offer a great tutorial on how to add the elegant popup bubble. It works with CSS, so basically you are free to design how the bubble looks like.
jQuery background image slideshow
Macrofolio created this simple slideshow tutorial and giving it some tricks to have the background image changes on each slide. Interesting reading and apply.
Simple, quick and small HTML form validation
Nothing beat Joren Rapini's simple form validation tutorial. This tutorial give you the quickest way to implement into your web, no fancy code here and there anymore.
Simple tabs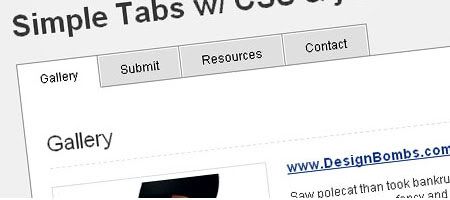 Soh Tanaka offer not only a tutorial, but how to make it beautiful too. I love how he use the only CSS to make such a great looking tabs.
Flip wall
A great tutorial by Tutorialzine. Though it may not be that simple, but the effect is awesome.
Animated background image
A great and short tutorial by Cat Who Code. Short and sweet, that's all I can tell.
Toggle effect on hover/click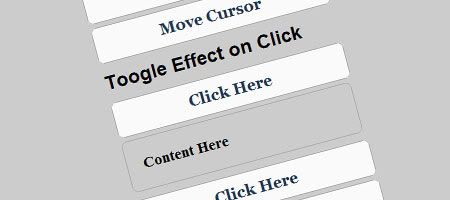 Tutorial by Acris Design. Works great for FAQ
That's all I get so far. I would love to bookmark some simple tutorial on JQuery, let me know if you have one